It is our understanding that there are very few neonatal nurseries setup within the United States, and even fewer established within a home environment.
Thanks for checking our page out!
I am sure by now you are wondering who exactly we are, and what exactly it is that we do. Here is our story!
Many years ago, I (Kandice) began fostering bottle baby kittens with an area shelter, Peaceable Kingdom, located in Whitehall, PA. I have raised many varieties of orphaned animals, many by bottle feeding, so when I contacted them as a potential new foster home, the bottle baby program is where they landed me. I immediately loved my role on the bottle baby kitten team. Although it has proven to be exhausting and extremely hard around-the-clock work, I could not imagine my life without my neonatal kittens in it.
Over the years, my entire family has joined in on the care of the newborns within my home. Everybody helps care for them, and it is a tremendous team effort. It was only a natural advancement after hundreds of bottle baby fosters, that we decided as a family to break away from Peaceable Kingdom and begin our own small rescue.
Foxy's Cradle was officially born.

THIS IS AN EXCITING TIME FOR US HERE AT FOXY'S CRADLE AND WE SINCERELY APPRECIATE YOU SHARING IN IT ALONG WITH US.

In early 2019, a brand new nursery was built in my home to accommodate these little ones consisting of various areas.
Quarantine Area

For New Intakes and Ill or High Risk Kittens

Mother/Baby Suite

Caters to Homeless Moms with Kittens who need a safe place to nurse and raise their young

Neonatal Room

Temperature controlled and has the capability of housing up to 30 neonatal kittens in pods (cozy kennels). When they outgrow the pods, we have larger kennels to give them the safe feeling of a secure area, yet is large enough for them as they begin to play and exercise.

Borderline Running Area

Allows them an area for free run in a kitten-proofed play area. This is the area where they will remain until they are completely weaned off of a bottle and able to join the large kitten room.

Older Kitten Room

A wide open room filled with cat trees, hammocks, toys, and lots of fun things for the weaned and healthy kittens to explore. This is the last in the progression before the kittens are adopted and ready to go into your home!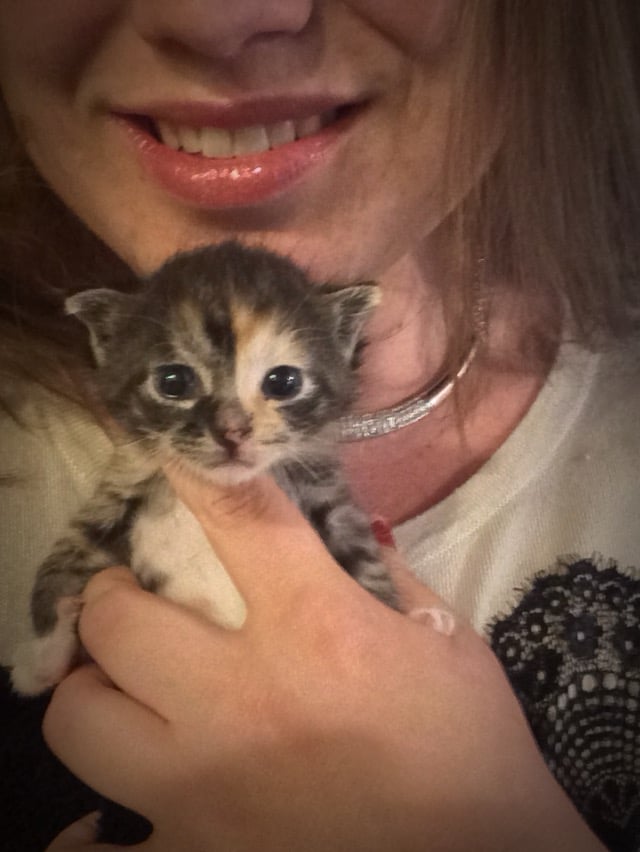 Foster Care

We are always looking for loving homes to help raise our kittens! All supplies will be provided! The foster home component is such a critical part of the rescue process.
Volunteering

We are currently in need of volunteers in the following areas:
Fundraising Events | Cleaning the Nursery | Bottle Feeding Shifts
Adoption

To learn more about our adoption process and your new fur-ever friends, please view our Adoptions page.
Donations

We accept donations in all forms - from products and supplies to gift cards and your time - whatever you are able to donate will go a long way.

We are super excited about the new nursery setup!
We have used it up until currently with foster kittens from Peaceable Kingdom, and it has worked perfectly! It is our understanding that there are very few neonatal nurseries setup within the United States, and even fewer established within a home environment. We feel this is what makes our rescue so unique and special.
Our kittens are cared for 24/7 by our family and several other volunteers, within our home. Therefore, our kittens are raised amongst dogs, children of various ages, and other kittens/cats. They grow up experiencing real life noises and activities of an active home environment. The kittens graduating out of our nursery and into a real-life adoptive families home tend to be extremely well socialized, super friendly, confident, and very healthy (thanks to our vet partners).
We are registered a non-profit 501(c)3!

WE ARE NOT A SHELTER WITH OPEN-TO-THE-PUBLIC HOURS.
Our nursery is filled with kittens that are too young and fragile to receive vaccines, and exposure to the public could potentially expose them to fatal diseases. If you have donations to drop off, please call or text to arrange a convenient drop off time. You may also have the items shipped directly to our address.
Also, please note, that you MUST call us prior to us accepting a kitten, you cannot simply "show up" with kittens.