It is our understanding that there are very few neonatal nurseries setup within the United States, and even fewer established within a home environment.
Thanks for checking our page out!
I am sure by now you are wondering who exactly we are, and what exactly it is that we do. Here is our story!
Many years ago, I (Kandice) began fostering bottle baby kittens with an area shelter, Peaceable Kingdom, located in Whitehall, PA. I have raised many varieties of orphaned animals, many by bottle feeding, so when I contacted them as a potential new foster home, the bottle baby program is where they landed me. I immediately loved my role on the bottle baby kitten team. Although it has proven to be exhausting and extremely hard around-the-clock work, I could not imagine my life without my neonatal kittens in it.
Over the years, my entire family has joined in on the care of the newborns within my home. Everybody helps care for them, and it is a tremendous team effort. It was only a natural advancement after hundreds of bottle baby fosters, that we decided as a family to break away from Peaceable Kingdom and begin our own small rescue.
Foxy's Cradle was officially born.

THIS IS AN EXCITING TIME FOR US HERE AT FOXY'S CRADLE AND WE SINCERELY APPRECIATE YOU SHARING IN IT ALONG WITH US.

In early 2019, a brand new nursery was built in my home to accommodate these little ones consisting of various areas.
Quarantine Area

For New Intakes and Ill or High Risk Kittens

Incubator Nursery

A nursery dedicated to 10 incubator suites and 1 comfort care incubator suite.  Incubators are life saving pieces of equipment that controls the environment to best allow the kitten to restore health and grow.  They provide filtered consistently clean air, control humidity levels, oxygen levels, temperature.  They allow us to provide life saving nebulizer or breathing treatments.  This nursery has maximum occupancy of 100 neonatal kittens.  The comfort care incubator is painted with the rainbow bridge and indicates to our volunteers the kittens within that unit is under end of life care.  Our role in this stage is to provide supports that allow a peaceful passing for the kitten.

Borderline/Medical Nursery

An entire nursery dedicated to graduates of the incubator nursery (borderlines), also holds an area for kittens recovering from surgeries, injuries, or under medical care for various reasons.  There are 3 suites in this area for feral moms and are kept private to best decrease her stress levels and encourage proper care of her litter.  This nursery has its own storage and workroom area, it also houses in-house equipment to provide allow our team to best care for the kittens who call our nursery home.

Adoptables Playroom

The upper level of the nursery consists of a large open playroom dedicated to the kittens (and moms) who completed our nursery program and are waiting for their forever families to adopt them!  This is a kitten's dream room consisting of massive cat trees, toys everywhere, windows to sunbathe in, and they love visitors!  All kittens within this room have been thoroughly vet screened, up to date on vaccines, spayed/neutered, combo tested, microchipped, dewormed, and have received any vet care necessary to have a healthy start in a new home!

Mother and Baby Nursery

This nursery is an independent nursery devoted to providing a quiet environment to best allow for queens to care for, nurse, and relax while they fulfil their mothering role.  All of our mom cats receive the same care that our kittens receive prior to being adopted into loving forever homes.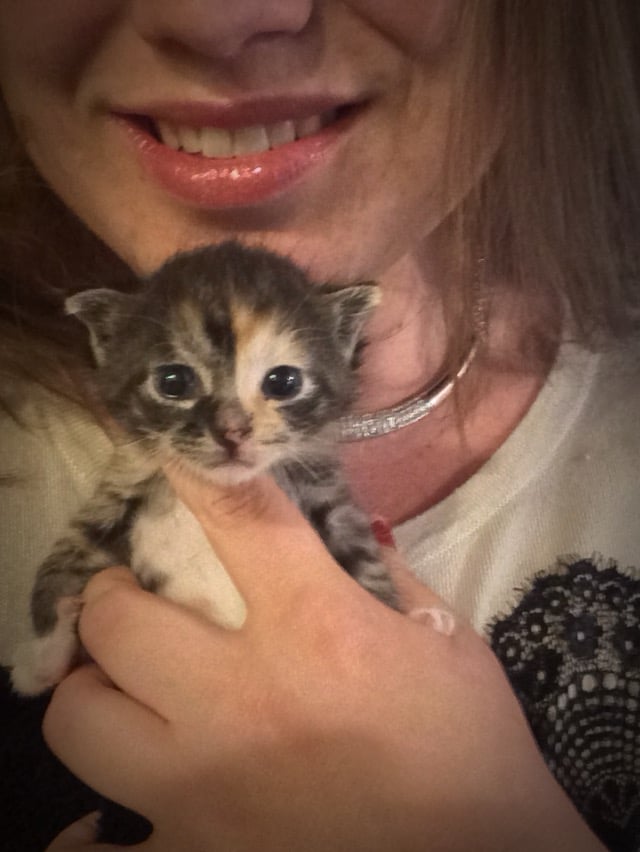 Volunteering

We are always in need of volunteers.  Basic criteria we require: must be 18+, must pass PA State Police Child Abuse Clearance, PA State Police Background Check.  Must be reliable, trustworthy, a team player, and have a love for kittens.
Adoption

To learn more about our adoption process and your new fur-ever friends, please view our Adoptions page.
Donations

We accept donations in all forms - from products and supplies to gift cards and your time - whatever you are able to donate will go a long way.


WE ARE NOT A SHELTER WITH OPEN-TO-THE-PUBLIC HOURS.
Our nursery is filled with kittens that are too young and fragile to receive vaccines, and exposure to the public could potentially expose them to fatal diseases. If you have donations to drop off, please call or text to arrange a convenient drop off time. You may also have the items shipped directly to our address.
Also, please note, that you MUST call us prior to us accepting a kitten, you cannot simply "show up" with kittens.